Bromo and Bali – Indonesia Photograpy tour with Rarindra Prakarsa and Irina Skripnik, October 29th – November 5th, 2018
06.01.2018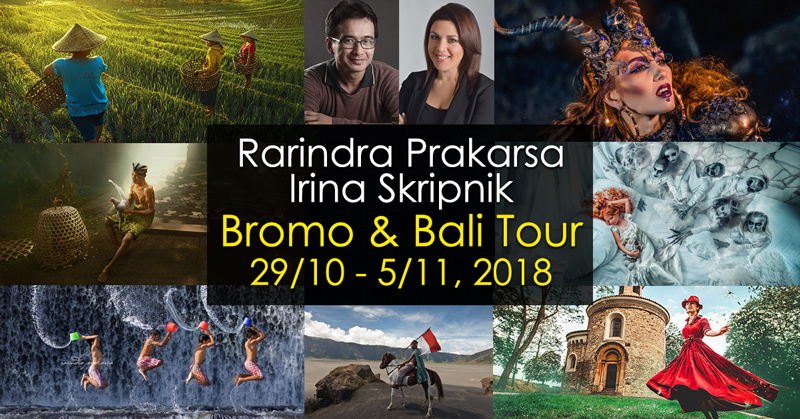 Have you ever dreamed to go to Asian paradise locations and learn photography with best teachers?
Now your dream can come true. Discover Bali island and Bromo National Park locations with two amazing art photographers and brilliant teachers Rarindra Prakarsa and Irina Skripnik.
This tour was created by photographers for photographers !!! We know and understand how to create perfect image with good light, location and heroes. With all these important components we created this tour with the opportunity to visit the most incredible places in Indonesia.
Bali is one of the most famous islands of Indonesia, and it always was a photographic place. And around Bromo volcano you will find the most beautiful nature in Indonesia. That is why we decided to combine them in our photography workshop trip to capture people, nature and culture. During the tour we will learn how to make beautiful shots and perfecting our photos with Lightroom and Photoshop post processing.
 Ready to Join?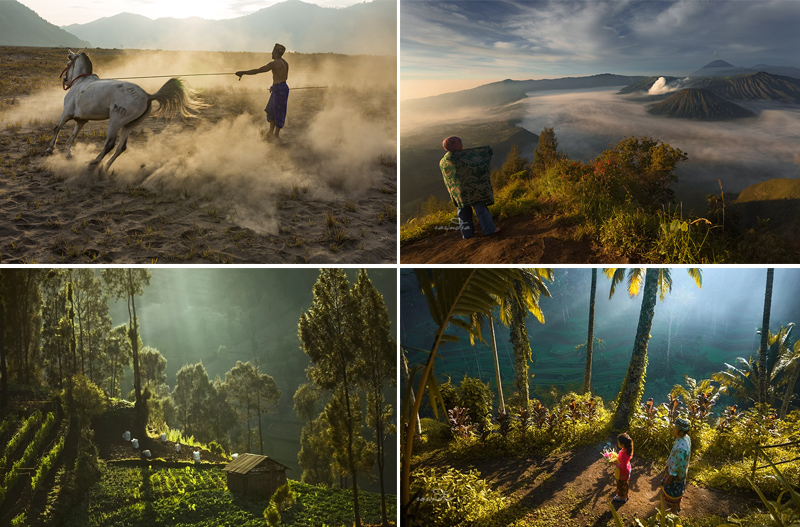 Destination: Arrive at Surabaya (SUB) and Leaving from Bali – Denpasar (DPS)
Date: October 29th to November 5th, 2018
Language: English main, Russian and Indonesian if needed.
Workshop: Photography sessions, Photoshop and Lightroom post-processing.
Min participant: 7 people
Max participant: 14 people
Transportation: Minibus, Jeep, Walking
Organization: Rarindra Prakarsa, Irina Skripnik and Viacheslav Skripnik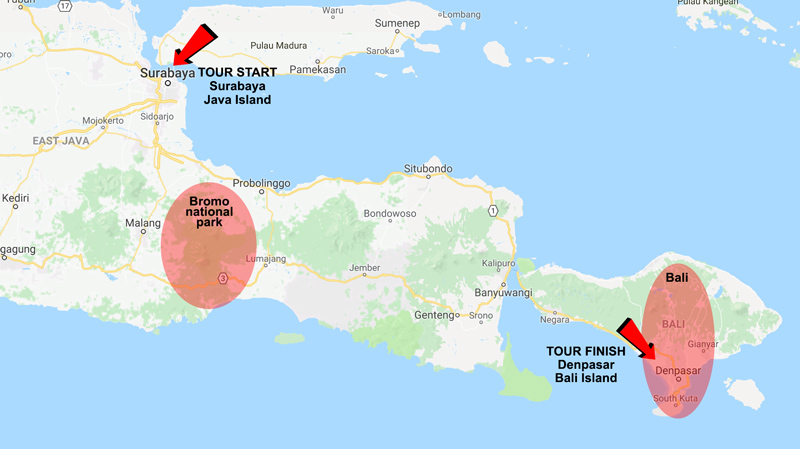 THE FEE:
USD 2499 (Double occupancy room)
USD 2824 (Single occupancy room)
50% deposit required to reserve your spot. Full payment must be paid not later than 90 days before the trip.
Includes:
7 nights of accommodation
Breakfast
All Transportation during the tour
Dinner & Lunch
Not included:
Beverages
Snacks or items of a personal nature
Gratuity to our tour driver & assistant
Travel insurance
Flight to and from Indonesia
Everything not stated in the 'Included' section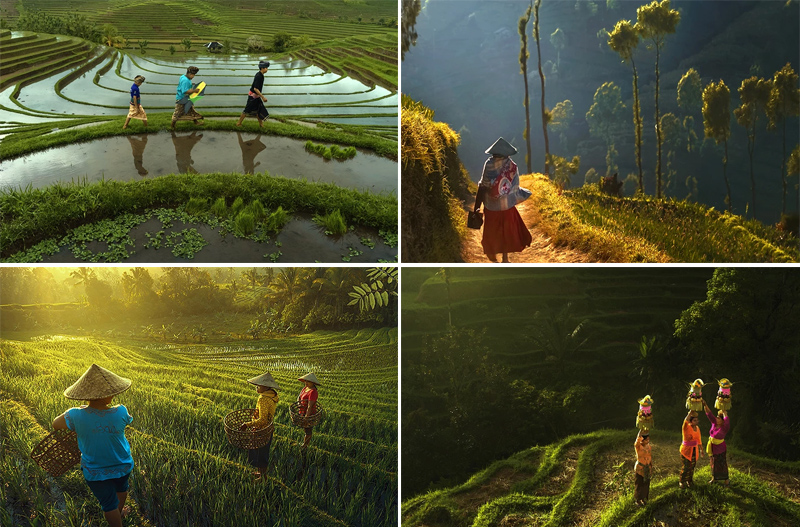 THE EQUIPMENT YOU WILL NEED:
– Any DSLR or mirrorless camera
– Lenses: all types of lenses. Preferably: wide-medium focal length lenses.
– Speedlite + trigger/receiver (optional)
– Light tripod
– For post processing lections: laptop or pen and notepad for notes.
– Thick jacket/overcoat for Bromo trip. We can rent it there to avoid huge suitcase
————————————————————————————
THE BASIC SKILL REQUIREMENT and LEARNING MATERIAL:
– You need to understand the basics about exposure, composition, lighting. In other word: For any levels.
– Familiar working with layers + masking in post processing.
– Other requirement: Your sense of adventurous and friendliness.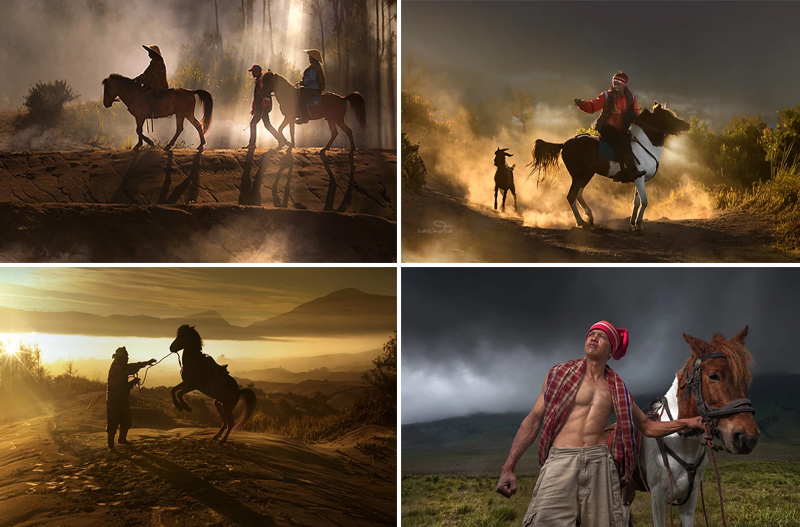 TOUR PROGRAM:
Day-1
Participant's arrival at Juanda International Airport in Surabaya (SUB). From there we will have 4 hours trip with van to Majestic Bromo. After checking-in the hotel, if we still have time we can scout the location. The hotel itself is just side by side the with the mountain. After dinner, we have chance to shoot astrophotography just near the hotel (optional for those who interested in).
Day-2
The sunrise over the Bromo mountain is an unforgettable moment. By the time morning light hits the mountain we will have extraordinary moment to capture amazing images. If we will be lucky then the mountain will be half-covered by the mist. Very surreal look. Also, we will head to lower ground to shoot the portrait of local people (native Tenggerese) with a beautiful mountain on the background.
We will spend the afternoon till the dusk at the Metigen Hill to shoot the environmental portrait, the horsemen and his son.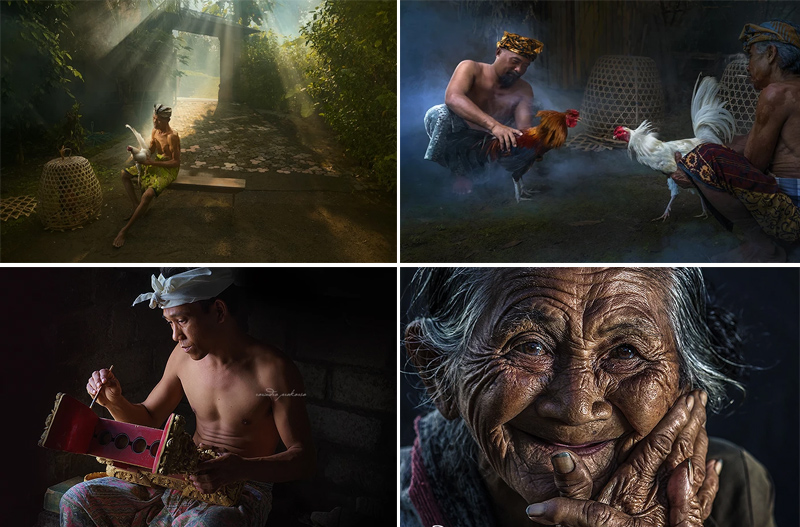 Day-3
This morning we will start with shooting the horses at Whispering Sands. By the time sunlight hits the dust and sands it will be a dramatic scenery, plus we will have horses as our subjects of photography. One special horse will perform two-leg stand for us.
Before lunch we will have first editing session with Rarindra Prakarsa.
Afternoon, we will spend the time visitng the farmer village. We will shoot portraits of local farmers. During the evening you will be able to rest or once again you will have a chance to shoot astrophotography.
Day-4
The last day on Bromo location. We will go to the area with a tree, the one and only tree at the area, with the mountain as the background. We will shoot the environmental portraits of local people.
After breakfast, you will get back to your rooms to pack and we will leave Bromo to travel back to Surabaya. It will take 4 hours. From Surabaya we will fly to paradise island Bali. Same day in the evening we will move directly from Denpasar to Ubud area. It will take around 1.5 hours.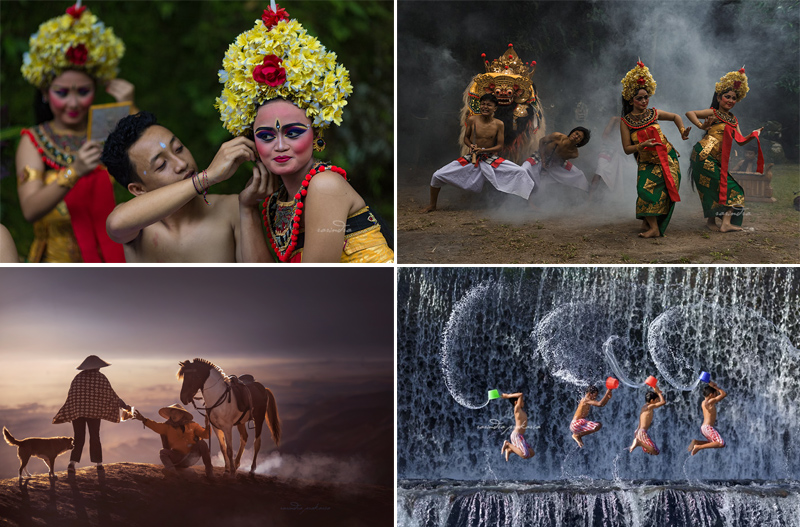 Day-5
During the first morning on Bali island we will go to area where there is a group of traditional Barong (Lion-like) Dancers that will perform only for us. Get back to the hotel and we will have Lightroom editing session with Irina Skripnik with lunch-break/coffee and proceed until afternoon. In the afternoon we will attend Kecak Dance Performance.
Day-6
Start early morning, we will head to Tegalalang village. We will spend the morning photographing on a beautiful terrace. Some Balinese ladies with traditional dresses and offering will come for us. Plus a beautiful old ladies will be our portrait talents.
Next after that, we will visit a traditional Bali musical instruments manufactory. The window lighting in this place is just wonderful to create dramatic portraits of workers.
We will spend afternoon shooting the famous photographic place where kids are "perform" with water in a dam.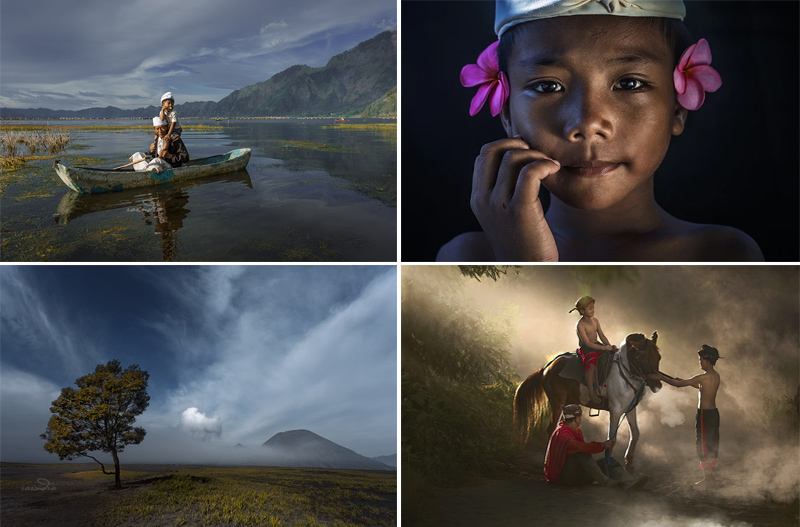 Day-7
We will start our day in a very beautiful area: Kintamani. It has Lake and Volcano that is reflected perfectly in the lake as the sun began to emerge in the morning.
We will meet local Balinese family and will have them as our talents for environmental portrait session.
After that, we will move toward the west Bali. It takes around 3 hours to reach a very beautiful rice terraces. But it is worth to do. We will meet the land owners (farmers) and make them as talents for environmental portrait.
Day-8
We will start the day heading to Tampak Siring. Still in Ubud area. We will visit a studio. This is not a regular photographic studio but it is a traditional Balinese home designed to shoot people and portrait photography.
Then we will move to the hotel near the airport. We wil spend the rest of the day with evaluating our pictures and learning Photoshop editing tricks from Irina Skripnik. Plus you will have a chance to hang out outside the place.
End of trip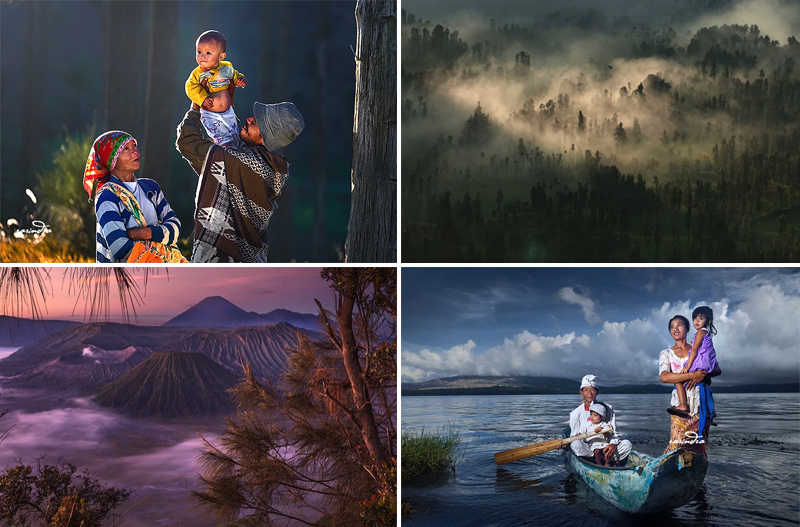 Mentors and Guides:
Rarindra Prakarsa
Rarindra Prakarsa started his photography career more than 20 years ago.
At this time his is one of the leading Asian photographers and probably the most famous photographer from Indonesia with thousands followers and fans around the world.
He admires to capture people, culture, nature and to combine all those subjects in one frame.
His pictures and profiles have been published in many international magazines and resources. Rarindra Prakarsa has conducted workshops in many countries, some of them are Malaysia, Singapore, Philippines, Thailand, Myanmar, Russia, China, UAE, Ukraine, Saudi Arabia, Qatar, India and of course in his beloved Indonesia.
Rarindra Prakarsa will be our main guide during the tour. He will show us best locations to create amazing shots, also he will do the post processing lection, to share his skills of art post production.

+62 813 1041 7092
rarindra.prakarsa@gmail.com
https://www.rarindraprakarsa.com
https://www.facebook.com/rarindraphotography
https://www.instagram.com/rarindra_prakarsa/
https://500px.com/rarindra
——————————————————————-
Irina Skripnik
Irina Skripnik started her photography business in 2006. Today she is a member of The National Union of Ukrainian Photography Artists and Photographic Society of America, Ukraine Membership Director for PSA, judge of photography contests around the world, FIAP, PSA, WPPI and ISPWP award winning photographer.
For over 12 years she is one of the leading wedding photographers in Ukraine region and one of the best art photographers in Europe. With special photography projects Irina has developed unique techniques of photography post-processing and shootings.
Irina Skripnik started to organize her photography workshops and tours in 2015. With workshops and sessions she visited Poland, Switzerland, Austria, Czech Republic, Germany, Denmark, Cyprus and Hungary.
During the tour Irina will help you to create amazing art shots and will organize two post processing lections to show you all her techniques of Lightroom and Photoshop post processing.

Irina Skripnik and Viacheslav Skripnik
+38-050-500-8232, call or use Viber, WhatsApp, Telegram to connect
skripnikdp@gmail.com
https://www.facebook.com/skripnikdp
https://www.instagram.com/skripnikphoto/
https://500px.com/irinaskripnik
http://www.skripnik.net/
Refund-cancelation:
91 days or more before departure: $150 USD cancellation fee, plus any additional costs incurred, as well as any fees that are charged by the suppliers providing the services included in your tour. If your spot is filled by another participant, we'll refund your deposit minus payment processing fees and $50 USD administrative fee.
61-90 days before departure: $300 USD cancellation fee, plus any additional costs incurred, as well as fees, if applicable, that are charged by the suppliers providing the services included in your tour. If your spot is filled by another participant, we will refund your deposit minus payment processing fees and $50 USD administrative fee.
60 days or less before departure or anytime after departure: No refund
 Ready to Join?