Judging World Bodypainting Festival 2018 photography contest
16.11.2018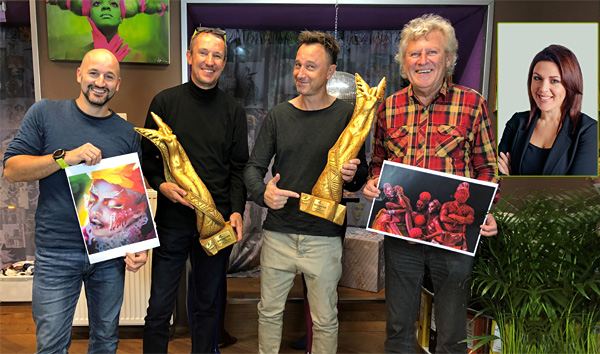 Once again I was invited to judge World Bodypaintig Festival photography competition 2018. And once again I was happy to accept this invitation.
The most difficult thing for a judge in this contest is to remain completely cool and indifferent to the amazing work of bodypainting artists, and pay maximum attention to the photos in general!
We must judge the photography skills, photography technical details, emotional impact and many other things!
I sincerely congratulate all the winners and express my deep gratitude to the organizers for the invitation! Also, sending greetings to all the judges of this contest.
The winners:
BEST BODYPAINTING PHOTO
Peter Ziegler "Rote Bande" (Germany)
Sammi Patipat "Aztec-God" (Austria)
Pedro Silva "Wings" (Portugal)
BEST FASHION / PORTRAIT PHOTO
Enrico Uboldi "1p" (Italy)
Dmitri Moisseev "Passion for Fashion"(Canada)
Davide Da Damos "Frozen Flower" (Italy)
Judges:
Irina Skripnik, photographer from the Ukraine, working worldwide, gold awarded multiple times by PSA, FIAP, WPPI, ISPWP and many more
Kurt Batschinski, FIAP Board of Directors, The World's Photo Association
Martin Steinthaler, Studio TINE
Ulf Scherling, WBF Photo Director
Daniel Janesch, WBF Photo Team
Follow the link to see all the photos that won the competition, and to get all the information about this competition –
https://bodypainting-festival.com/en/photoinfo/results-photo-awards.html